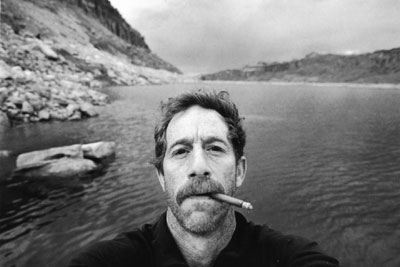 Bob Kolbrener's passion for fine art black and white analogue photography began in 1968 when he innocently wandered into Yosemite National Park and the Best Studio, home to Ansel Adams. Having been an amateur photographer for five years prior to this time, Kolbrener was overwhelmed with the magnificence of the prints and the grand proportions of the images hanging before him. The following year, he enrolled in Adams' workshop and continued to hone his skills over the next eight years. In 1977, Ansel Adams invited Kolbrener to be an instructor with Yousuf Karsh at Adams' Yosemite workshop.
Kolbrener states: "When I think about Ansel Adams and all that he represented, I think of the word BIG. From his physical stature and presence to his imagery, to his very large prints, the Ansel Adams greatness, for me, was always larger than life!?

Born in St. Louis, Missouri in 1942, Kolbrener started out, after college, in the retail clothing business. In 1964, he began photographing as a hobby. After studying with Adams for eight years, he became a teaching assistant for the ?Master?, working alongside the well-known portraitist Yousuf Karsh. By this time, Kolbrener had begun his ongoing commercial photography business in St. Louis. In 1993, Bob Kolbrener was honored with a major museum exhibition at the venerable St. Louis Art Museum. Six years ago, Kolbrener and his wife and model, Sharon, moved to the American West.

"Kolbrener feels that chance favors the prepared mind. Traveling throughout the Great American West, his ongoing series of epic, landscape photographs exemplifies the way he feels about his photography: celebration! The photographer says that a photograph without emotion is pointless, but too much emotion can be a detriment to clear vision. His images are the result of the balance between aesthetic decision-making and technical expertise, when he is confronted with the exciting, ephemeral events of nature. What is unusual about his photography is that this work calls for the reader to see an unusual sign?and then respond to it.
More than thirty years ago he made a commitment to continue in the Ansel Adams tradition of "straight" photography. He never wavered from this. All of his photographs are made in the Great American West using medium and large format 8x10 cameras. He says that he prints "the old fashioned way" using fiber based paper, tray processing and selenium toner. His goal has always been, and continues to be, to produce prints which truly celebrate those most exciting, ephemeral events of nature!"