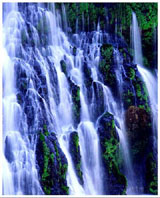 Being a dedicated nature photographer I have been inspired by the works of masters like Ansel Adams and Elliot Porter
Capturing images that create the feelings I feel when out in nature is my ultimate goal. Mother Nature, the greatest artist of all, is not always easy to put on film. When light, composition, and my emotion all come together, I become fully engaged, the magic of the moment consumes me. Being in the right place at the right time is sometimes the rule, but at other times the creative images requires careful planning, with great patience, sometimes going back to a place time and time again.
I produce a yearly calendar featuring some of my favorite images. My images are published on book and magazine covers and were used in the set design of a major motion picture.
I hope that those who view my images will have the feeling of being there and experience thoughts and emotions as if they were really there. Being able to walk into an image and feel like you are part of it is a great experience. We are at a point in time when we need the natural world to remind us of who we really are. Our planet is a very beautiful place; photographic images can enhance our awareness of that beauty.
My images are printed on archival Ilfochrome (formerly cibachrome) paper, which produces the true color and sharpness of the original image. No computer imaging, artificial lighting, or unnatural filtration were used in creating these images. These are prints that will last a lifetime, and create a feel of beauty and peace wherever you choose to display them.
In the spirit of our natural world,
Bill La Brie